Magician for Children-ChildTime Magic
"I've worked my whole life for one purpose; to make kids laugh and have fun for 45 minutes" -Louis the Magician
Penn Jillette recommends Louis the Magician!
About Us
ChildTime Magic has been the leader in birthday party entertainment for 20 years!  When you think of a magician for children, Louis has been the name clients look for again and again.
Washington DC area magician, Louis, has become the "celebrity" entertainer when it comes to children's entertainment.  Not only does Louis perform magic shows but created the country's largest convention for children's entertainers called Kapital Kidvention.  Kidvention has been running for 10 years and now has a convention on the East and West Coast.  So, not only will you be hiring a great entertainer for your child but you are hiring the one entertainer who "teaches" all other children's entertainers!
We perform in the Washington DC area which includes Virginia and Maryland.
We do have 3 different shows for age groups. The children attending your event will see magic that is appropriate for their age. We basically call our show a "Comedy-Magic Show for Kids"! All of the shows include funny stuff but also some of Louis' favorite friends which may include a chicken, dog, rabbit, a circus flea, and sometimes a skunk! (OK, none of those area actually real but the kids think they are!)
The biggest compliment we get at the end of the show is that parents are stunned that the kids sat entranced for the 45 minutes! The show includes a ton of audience participation so that the kids are actually part of the show. During birthday parties the birthday child is highlighted as a helper in a couple magic tricks even winning a fun prize during the show!
All of the kids will get a souvenir from the show at the end to take home.
Standard Package
Louis the Magician performs the Standard Package
Variety of different magic tricks

 Everyone involved in the show

 Lots of comedy

 Birthday Child is the star of the show

 45 minutes long

 All kids get a free magic trick at the end of the show!
Ultimate Package
This package includes everything in the Standard Package plus:
 After the Magic Show, Louis the Magician will stay and make up to 25 balloon animals for the kids!

 All kids get TWO free magic tricks at the end of the show!

If you have more than 25 kids in your party this package is not an option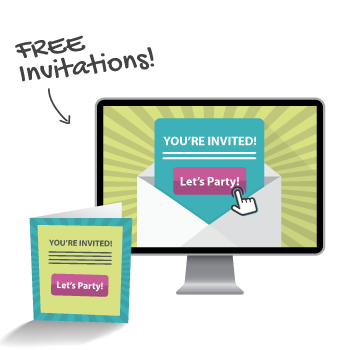 We offer FREE Invitations!
Personalized invitations for your unique event
Create printed and electronic invitations
Easily track your guestlist
Quickly send updates to your guests
Watch this video to see how it works!
Powered by YAY-List
Louis The Magician
For 20 years Louis The Magician has entertained the Washington DC area. See why he is the busiest birthday party magician for hire in the DC area!
Fun for the Ages
---
ChildTime Magic has been the leader in birthday party entertainment for over 10 years! Louis the Magician, owner, has performed for thousands of birthday parties. We perform in the Metro DC area, including Virginia and Maryland.
We create happiness by providing the finest in Birthday Party Entertainment—-ChildTime Magic Service Theme
Kids birthday parties are our number one focus, so we have become the "experts" in this area. It doesn't matter what kind of entertainers you need for your child's birthday party. If you need a birthday party magician we have the best and busiest in the area.
Let's Make Some Magic
---
Full time magician, Louis the Magician has entertained the DC Metro area for over 12 years. Magic started as a hobby as a boy and has now grown into a professional business. His goal is to bring a style of magic for children that is contemporary and fun for all ages.
Louis has won Nickelodeon's award for Best Party Entertainer in the Washington DC area. In addition, Louis produces and runs the country's largest convention for children's entertainers called Kapital Kidvention. He is also asked to speak at other conventions around the country to teach other entertainers how to entertain children. Because Louis performs over 500 shows yearly, children around the DC area recognize him everywhere he goes.
With all of this experience he is to read children as he performs. He can sense their emotions from a glance. Louis feels it is important to know when a child is nervous (about being an assistant) and when restlessness is setting in. His shows will bring a level of excitement and magic to entertain audiences of all ages.
You were very professional and engaging. I look forward to working with you again.
–Angela, Burtonsville, MD
Louis did a great job in his set and presentation to the
age group. Was also patient with them when the boys were
a little bit interruptive.
–Dan, Gaithersburg, MD
Very friendly and handled the kids well. We were extremely pleased.
–Amy, Fairfax, VA